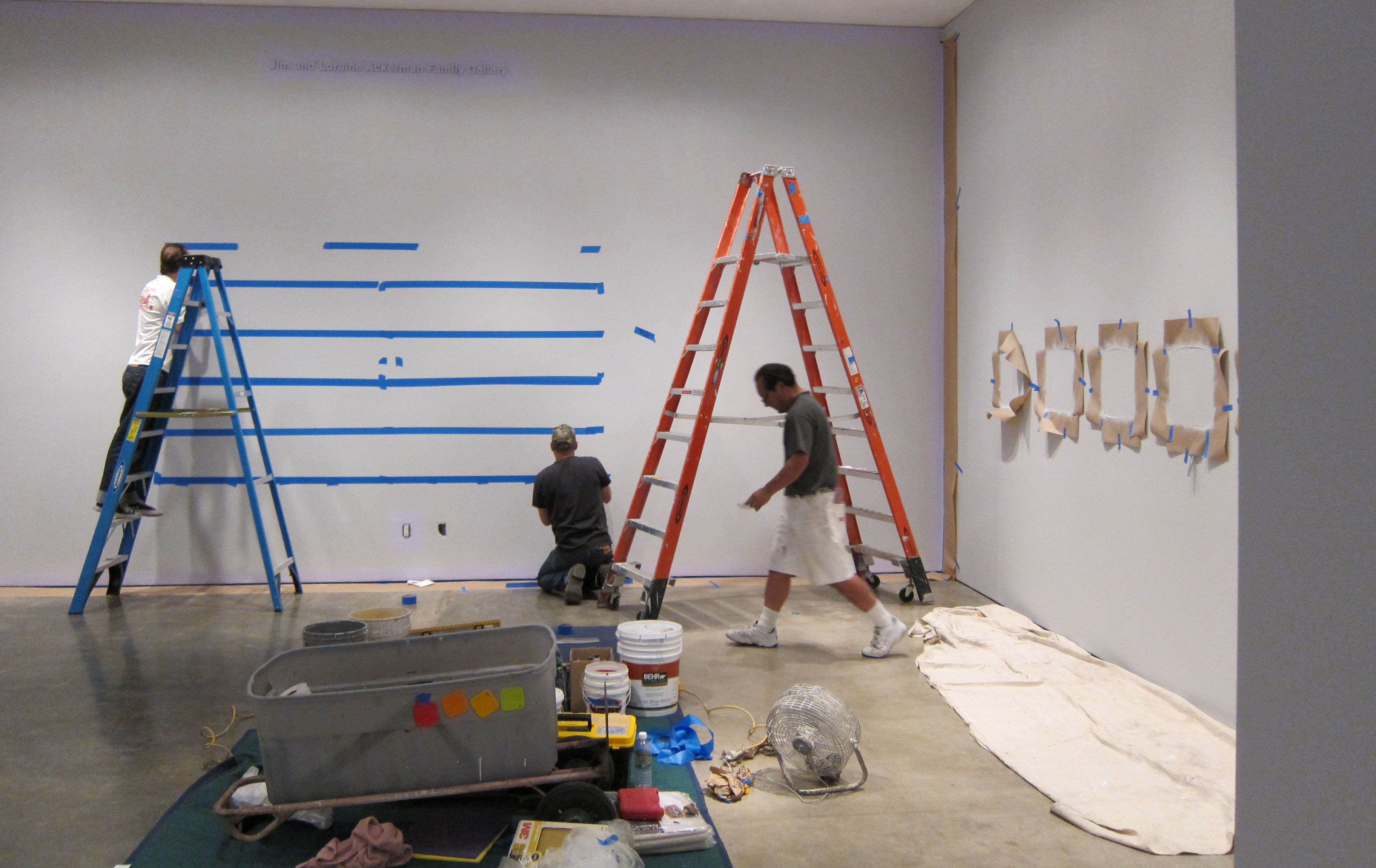 สูตรบาคาร่ารวยรวยรวย_ตู้สล็อต pantip_แจก ยูสเซอร์ พร้อม เครดิต ฟรี ไม่ ต้อง ฝาก_คา สิ โน ออนไลน์ ต่าง ประเทศ_วิธี เล่น สล็อต ผล ไม้ ให้ ได้ เงิน
June 16 - September 11 2011
Long Beach Museum of Art
Long Beach, CA – The Long Beach Museum of Art will celebrate Ray Turner: Population,?Good Man / Bad Man with a private opening reception for Museum members, sponsors?and press on Thursday, June 16, 2011 from 6:00 to 9:00 p.m. This exhibition, consisting of?paintings, monotypes, and sculptures, will be installed on the entire first floor of the?Museum Pavilion. Population is a unique gathering of over 200 portraits of Southern?California residents painted over the past four years by Pasadena artist Ray Turner. Ray?has spent the spring of 2011 painting dozens of individuals to represent the rich, diverse?community of Long Beach, including elected officials, philanthropists, artists and a host?of Long Beach citizens encountered in our everyday lives.
Turner has focused his career on the human face with the objective of creating a?narrative between the viewer and the subject. Turner paints his subjects after carefully?studying the multiple photographs he has taken with a concentration on their essence as?opposed to their features. Rather than a photographic survey of Long Beach, Turner's?expressionistic portraits reveal the psychological drama and emotional fabric, intrinsic?and specific to Long Beach.
The artist paints each portrait directly on glass with thick impasto brushstrokes that can?only come from a trained eye and deft, experienced hands. The transparency of the glass?creates a surface which reflects the viewer and the environment, while its materiality?speaks to the inner fragility. Additionally, the shade of paint underneath each work?becomes a defining characteristic of the work. The infinite combinations of location,?population, and color add to the dynamics of the exhibition.
Flux plays an integral role in the conceptual underpinnings of Ray Turner's work. As?these works travel and are exhibited to nationwide audiences and locations, local?residents are integrated into the body of work adding new layers to the growing?"Population". This exhibition will be accompanied by a full-color catalogue, which will?include Turner's latest portraits of Long Beach's "Population", as well as an essay about?the artist's work by art historian and exhibition co-curator Peter Frank.
The Museum will also be showcasing works from its permanent collection in the second?floor galleries this summer with selections from The Wilma and Roland Duquette?Collection and The Jason Wong Estate. All of the Museum's summer exhibitions will be?celebrated at LBMA After Dark on Thursday, July 7, 2011 from 7:00 to 10:00 p.m. For?more information about the Museum's exhibitions, events and programs, visit our?website at www.lbma.org.
About the Long Beach Museum of Art Located on a magnificent bluff overlooking the Pacific Ocean, the Long?Beach Museum of Art features a historic mansion and carriage house, expansive galleries and gardens,?oceanfront dining at Claire's at the Museum and a unique Museum Store. The galleries and store are open?Thursday 11 a.m. to 8 p.m. and Friday – Sunday 11 a.m. to 5 p.m. Admission is $7 for adults, $6 for students and?seniors age 62 and older, free for Members and children under 12, and free for everyone on Thursday evening?from 5 p.m. to 8 p.m. and all day on Friday. Claire's is open Thursday 11 a.m. to 8 p.m., Friday 11 a.m. to 3 p.m.,?and Saturday and Sunday 8 a.m. to 3 p.m. For more information, call (562) 439-2119 or visit www.lbma.org.