แอพพลิเคชั่นเกมยิงปลาบนมือถือ_บาคาร่า สูตร_เกมสล็อตออนไลน์มือถือ_เกมยิงปลาออนไลน์24 ชั่วโมง_เครดิตฟรีไม่ต้องฝาก 2019
July 2011 | By: All Art News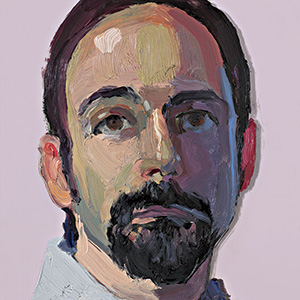 LOS ANGELES, CA.- Long Beach Museum of Art (LBMA) presents Ray Turner: Population, a solo exhibition of nearly 300 luminous portraits by American artist Ray Turner, opening Thursday, June 16, 2011. The series invites viewers to contemplate identity – individually as well as collectively. An opening reception will be held on Thursday, June 16th from 6:00 to 9:00pm. The exhibition will continue through Sunday, September 11, 2011. Curated by Art Critic Peter Frank and LBMA Executive Director Ron Nelson, the exhibit will also include a selection of photographic interpretations, works on paper, and three-dimensional pieces by Turner. Population will travel to museums across the country and internationally well into 2013 and continue to grow as Turner adds new portraits to the project from each community exhibiting the work.
The portraits in Population, executed primarily in oil paint on glass from models, feature mostly California subjects painted over the last four years, including 60 new works depicting Long Beach community members. The growing project also includes 150 portraits that Turner painted previously for the Pasadena Museum of California Art (PMCA) in 2009. Portraits from the Long Beach community include: the mayor, police commissioner, museum director, harbor commissioner, artists, and local philanthropists. Also included in the body of work are 28 "homies" – young people affiliated with nonprofit Homeboy Industries looking for alternatives to gang violence.
A "population" is the set of beings inhabiting a location – organisms belonging to the same species and living in the same geographical area. The term refers to an objective, scientific accounting of human beings. Turner's Population, however, does not favor representational precision over interpretation. His works search for the inner essence and character of his subjects over physical accuracy. Fluid, much like notions of identity, Turner's textural paintings vacillate between realism and abstraction. Population entices the viewer to decipher each sitter individually – the facial features, expressions, and emotions as captured in Turner's sculptural brushwork – as well as search for relationships across the entire group of works.
The psychologically powerful LBMA Population installation presents two interconnected series of works by Turner that function together as a conceptual whole. In the first, Turner has painted the essence of his subjects on uniform glass squares by carefully studying photographic data of his models. In the complementary "Good Man/Bad Man" series of works, Turner is working expressively from his imagination.
Facial topography informs our opinions of who is 'good' and who is 'bad.' Co-curator Peter Frank explains, "Our prejudices, Turner deduces, derive from our facial preoccupation, our need to compare one face with another in order to determine everything from superficial beauty to the nature of the soul."
With underpinnings in occidental art history, most notably Expressionism and Fauvism, Population's antecedents include the tempestuous works of Georges Rouault and Vincent Van Gogh, as well as the violent disfigurement of Francis Bacon.
After the Long Beach exhibition, Population, conceived as a five-to-ten year project, travels to Akron Art Museum (OH), Whatcom Museum (Bellingham, WA), Tacoma Museum of Glass (WA), Alexandria Museum of Art (VA), Wichita Art Museum (KS), Huntington Museum of Art (WV), and Missoula Art Museum (MT). Prior to each exhibition, Turner will travel to every location in advance to create new portraits from a cross-section of the populous for inclusion into the growing body of work.
Ray Turner lives and works in Pasadena, California. He received his BFA from Art Center College of Design in 1985 where he subsequently taught for 13 years as a professor of painting and drawing. His work has been exhibited regularly in the United States since 1990. In 2010, his paintings were shown at the Pasadena Museum of California Art alongside those of Wayne Thiebaud. Turner is represented in Los Angeles by Rivera & Rivera and by Toomey Tourell Fine Art in San Francisco.